Happy Love Day Wildflowers!
Whether you're boo'd up, single as a dollar bill (& not looking for any change lol), or replacing the "val" to make it a "galentines" day, I hope you know just how much you are loved! Beyond this 14th day of February, I need you to know that you are worthy! You are desirable! And no amount of chocolate, flowers, or cute stuffed animals will ever change that! Since Love Is Patient, show yourself some grace and patience as you are evolving to higher heights.
Since Love Is Kind, show yourself some kindness & compassion as you figure out this thing called life.
Since Love Does Not Envy, don't feel bad if you have to log off of social media for awhile. Show yourself some tenderness!
(Comparison will always be the thief of joy...)
Because Love Always Protects, protect your peace sis, by any means necessary!
Because Love Always Trusts, go with your gut! No need to ever doubt or second guess yourself!
Because Love Always Hopes, allow yourself the freedom to dream bigger! What your mind believes, your eyes will soon see!
Because Love Never Fails, know that YOU are THE PRIZE! & as long as you're busy loving self, you've already won.
GET INTO THIS WORK: Spend some time this week reflecting on all the beautiful things that make you, YOU! All the qualities you posses that would make any one with eyes to see, and ears to hear utterly & truly adore you! (Anybody else hear Prince playing in the background? "Until the end of time…")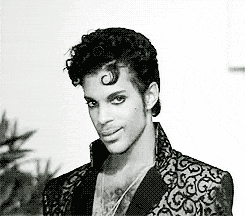 Write these traits down, and then recite them to yourself in the mirror. (Maybe after a luxurious bath, while wearing whatever makes you feel most sexy! Lingerie, your favorite crop top & tights, or nothing at all…) Play some music. Pour some drank, (herbal tea?) Eat something sweet, (pineapples & strawberries?) and feel all the love from this experience you created, that you desire from others.
I'll be back later this week for a Full Moon Wildflower Tarot Talk! Peace & Love Always, All Ways.